Yes, I know, this is unacceptable, I've already promised several times that I'd update more often, but sadly we get awfully busy with various projects, and it feels more urgent for me to dive head first into development, so sadly our PR department suffers.
I think I'll try to implement a screenshot/video Friday, so you guys don't have to read through my long winded explanations and instead you get to see the stuff … I'll check if Sam likes the idea (update: he does).
So there, I'll just reassure you, we are working on upcoming projects, and we are advancing steadily.
I'm actually very excited to unveil this next small couch competitive game we've been working on which will hopefully make it to Next Gen platforms.
Keep in mind, this is still very early alpha. But we're excited about it even as simple as it is now.
[BBW: WORKING TITLE :: FINAL NAME PENDING]

But as you know, that's not all, we are still managing the administrative aspects of the new and improved Tap & Blast. Which is coming along without many problems.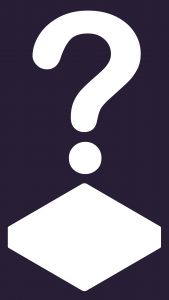 Also Sam has a special surprise, He has been learning some coding, and developing a small game all by himself… check it out:
it's so mysterious!!
Anyhow!
I'll be posting stuff soon, trying to make a habit of it.
Let us know what you think about these updates, or ask us anything that you might want to know. We're always watching.