It is finally done!
Super Blast Deluxe is now on the PlayStation 4 as a Digital Download.
You can get it HERE!
Sadly this is only on the US store right now, but it should be Cross buy with the PSVita version. [I'm currently working on making sure it is correctly set up]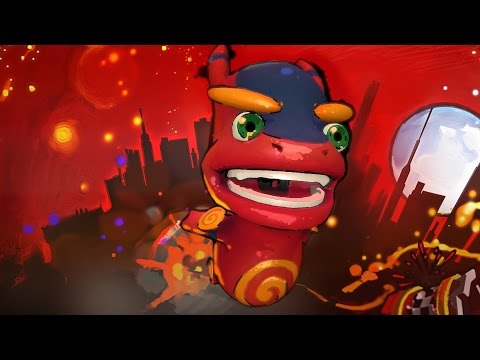 The game debuted almost a year ago on the PSVita, as a revamped and expanded version of our mobile game Tap & Blast and  I'm really proud of the achievement. SBD is a small game, but I hope its a thoughtfully designed game, and it represents our first real step into what I want Raptus to become.
It's been a long time working on it, and I have very mixed feelings about it being finally done, like all big projects. It's exciting and terrifying but also a big relief. I hope you enjoy it and the effort comes through.

Being a small independent developer from Chile is not an easy task, It took much longer than I expected, and required more adjusting both in game and in the personal aspect of our [now mainly] one man team to get this done. Making videogames is hard guys! But the experience is worth all the effort.
Thanks to everyone who already played Super Blast Deluxe and everyone who has supported Raptus. I appreciate it dearly.
Lots of Love.
B.-